Have you heard of
Swagbucks
yet?
I have always been a bit leery of different sites that promise rewards in exchange for searching, surveys, etc.
But
Swagbucks
delivers!
Swagbucks
accesses multiple search engines to give you "a richer and more relevant spectrum of results than you would from using any single search engine."
Ok...so what does that mean?
Basically,
Swagbucks
is just a powerful search engine that randomly rewards you with points (aka

Swagbucks

or

SBs

) that you can redeem for a variety of items.
My FAVORITE thing to 'buy' with all of my swagbucks is
Amazon gift cards
!!
I was just able to save up all of my gift card codes and buy my daughter a beautiful Gotz doll
(original makers of American girl) for less than $15!!
Swagbucks
also has several ways to increase your chances of snagging those exciting little SBs, like random swagcodes hidden in their blog, toolbar, or facebook fan page.
Another fantastic way to rack up your swagbucks is
getting your friends to join
! Swagbucks has a fantastic referral program!
Swagbucks
will match your friends' winnings for you, up to 1,000 SBs (just through regular searches, not swagcodes or special offers)!!
And...
I've yet to receive any spam mail from Swagbucks!
Yay, Swagbucks!!
You likely search all the time already; why not get rewarded for doing so?! So, now I am asking you unashamedly to click on my
referral link
and start swaggin'! ;-)
Recommend: YES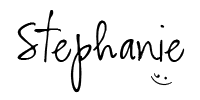 **Disclaimer:
I received no compensation from Swagbucks for this post...I just love 'em! However, the post is shamelessly riddled with my Swagbucks referral link! ;-)**
___________________________________