My June/July
Taste of Home
issue arrived, and I couldn't wait to make one of the recipes I saw:
Pomegranate Jelly
!
I thought the POM Wonderful
pomegranate sorbet
I made was pretty tasty.
My husband LOVES
POM Wonderful
pomegranate juice in his iced tea (especially if I brew a raspberry tea)!
But, this
Pomegranate Jelly
is, by far,
MY
favorite use of
POM Wonderful's pomegranate juice
!
And, sooo easy! No canning involved!
Well, the original recipe called for canning...but, I made freezer jam... easy peasy!
There's something so beautifully satisfying about a row of freshly filled canning jars (or plastic freezer jam jars)! ;-)
Ok, here's the recipe!
POMEGRANATE JELLY
1 Tablespoon lemon juice
1 pkg (1-3/4 oz) powdered fruit pectin
5 cups sugar
In a dutch oven, combine POM Wonderful pomegranate juice, lemon juice, and pectin. Bring to a full rolling boil over high heat, stirring constantly. Stir in sugar; return to a full rolling boil. Boil for 2 minutes, stirring constantly.
Remove from the heat; skim off foam. Ladle hot liquid into clean
freezer containers
and cool to room temperature.
Let stand for 24 hours. Refrigerate for up to 3 weeks or freeze up to 12 months.
Now, to get the full delicious effect of your homemade
pomegranate jelly
, you MUST bake up a loaf of this fantastic
Amish White Bread
.
While the bread is slightly warm, slather with plenty of fresh butter and your delicious homemade jelly. Take a bite.
Try not to gasp and drool.
That'll make a very sticky mess.
Now (after you've polished off another slice), get super excited over how
easy
it was to make
pomegranate jelly
and think of all of the possibilities! POM Wonderful also makes other
delicious 100% juices
that could easily be swapped out in this recipe.
How about
POM Wonderful
blueberry juice?! Or mango? Or cherry?? Oh...I hope
freezer jars
are still in stock! :-D
Recommend: Oh yummy, YES!
Many thanks to POM Wonderful for sending me a pomegranate care package to try out some summery recipes!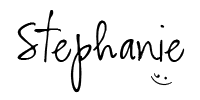 **Disclaimer:
I was given a free product for review purposes only. My reviews are not monetarily compensated and have not been influenced by the sponsor in any way, unless otherwise disclosed. Each review is based on the reactions and opinions of myself and/or family. Post *may* contain affiliate links. If you click on them and decide to make a purchase, I receive a (very!) small commission. Hey, every little bit helps! So, I thank you! :-)**
___________________________________