I had another opportunity to work with
CSN Stores
and chose to review this
8-quart pasta pot
by Rachael Ray:
Every celebrity seems to come out with their own line of cookware (or other items). I often wonder how much is
I-want-it-because-it's-so-and-so's-so-it-must-be-good
or
I-want-it-because-it-truly-is-a-fantastic-high-quality-item
.
Well, I really have no words except,
I LOVE my new Rachael Ray pasta pot!!
I think it's fantastic, high quality cookware!
This pot is plenty big enough for any job, cleans up beautifully, and is easy to handle. I LOVE it!
The 8-quart size and oval shape of
Rachael Ray's pasta pot
fits nicely on my stovetop and will be PERFECT for my garden's corn on the cob! No more struggling to fit corn cobs into a small round pot!! Yay!
At just under $80, the price may seem steep for just one piece of cookware. But, it's quality will last for years and years and become a much-used, how-did-I-live-without-it pot in any cook's kitchen. It already has in mine!
In fact, I love it so much, I've already hinted to my husband (and anyone else who listens) that I'd really love
Rachael Ray's 14-
(or 10-)
piece cookware set
.
The only negative I would have is the
ORANGE
handles. Doesn't really fit in with my decor...but, I know it's Rachael's signature color, and the
pros of the pot outweigh the cons of the color
.
As for
CSNstores.com
... you really should check them out! With
over 200
online stores, you can find any and every thing from
wheelchairs
to
jewelry boxes
to fantastic
lighting options
for your home.
I want to thank CSN Stores for giving me an opportunity to work with them again. Customer service is friendly, prompt, and professional -- isn't that what you want every company to be?
Recommend: Both the 8-quart Rachael Ray pasta pot and CSN Stores - YES!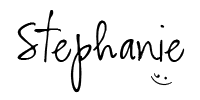 **Disclaimer:
I was given a free product for review purposes only. My reviews are not monetarily compensated and have not been influenced by the sponsor in any way, unless otherwise disclosed. Each review is based on the reactions and opinions of myself and/or family.**
___________________________________
Tags:
CSN Stores
Rachael Ray
Rachael Ray cookware
CSNStores