I've got a thing for raspberry at the moment. I found this cookie recipe on Allrecipes and it was absolutely wonderful!
SOLDIER BUTTONS
2 cups all-purpose flour
1 cup butter, softened
1 cup confectioners' sugar
1 egg
1 teaspoon vanilla extract
1/4 cup strawberry preserves (
I used seedless raspberry jam
)
Mix together flour, confectioners' sugar, butter or margarine, egg, and vanilla. (
I followed the directions some reviewers suggested in
these whipped shortbread cookies
, by whipping the butter for 5 min, adding the sugar and whipping another 5 minutes, then adding the rest of the ingredients and whipping for another 2-5 minutes
).
Shape dough with your hands to 1 1/2 inch rounds, and place on greased cookie sheets. Press your finger in the middle, and fill each hole with jam. (
The dough was very soft for me. I used my cookie scoop and then using my finger - dipped in confectioners' sugar - made the holes. Also DO NOT overfill the holes with jam. You will be tempted to fill to the tippy top, but the cookies spread and as the jam melts, you'll have a mess if you overfill!
)
Bake at 350 degrees F (175 degrees C) for 12 minutes, or until the bottoms are lightly browned.
Recommend: YUM YUM YES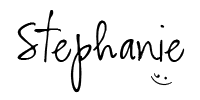 ___________________________________
Tags:
cookies
recipes
cookie recipes
raspberry filled cookies
raspberry thumbprints
soldier buttons