Very few products that I buy are brand name. My experience with most store-brand items have been positive, not to mention easier on my budget!
However, I have a definite preference for brand names in regard to personal products, ranch dressing, and
MAYONNAISE
.
And
Hellmann's®
is my mayo choice!
Celebrity chef
Bobby Flay
(mine and hubby's favorite Iron Chef!) and actress/mom
Lori Loughlin
have teamed up with
Hellmann's®
and Best Foods® Mayonnaise to unveil the
Real Food Project
on Hellmanns.com, a comprehensive online resource offering tips and ideas on how to create
real meals made with Real Food
.
Because videos are great for multi-tasking moms, The
Real Food Project
features a series of entertaining how-to tutorials, hosted by Bobby Flay, to give us tools and techniques to prepare great-tasting, at-home meals for our families.
Just by visiting
www.Hellmanns.com
, you can access a wide range of recipes, including sandwiches, entrees and side dishes, all designed to please picky palates. There are even chances to
WIN great prizes
like a kitchen essentials bundle, Bobby Flay Grill It and
Hellmann's®
and Best Foods® products by playing the "Wheel of Real" instant win game and entering the Real Food Sweepstakes.
So what are you waiting for?? Head on over to
Hellmann's
®
Real Food Project
for some amazing recipes like
Ham Salad on Biscuits
,
Honey Mustard Chicken Fingers
, or
Asian Slaw
.
Here's another fantastic way to use
Hellmann's
®
- a chocolate mayonnaise cake!
Chocolate Mayonnaise Cake
3 cups all-purpose flour
1 1/2 teaspoons baking soda
1 1/2 cups white sugar
1 1/2 cups mayonnaise
1/3 cup unsweetened cocoa powder
1 1/2 cups water
2 1/4 teaspoons baking powder
1 1/2 teaspoons vanilla extract
Preheat oven to 350 degrees . Lightly grease one 9x13 pan.
Mix flour, baking soda, baking powder, cocoa, and sugar into a large bowl. Stir in mayonnaise. Gradually add water and vanilla and blend until smooth. Pour batter into prepared pan.
Bake at 350 degrees for 30 minutes. Cool.
Slather with your favorite frosting! (

I recommend peanut butter! Make your own, or I stirred 1/2 cup of peanut butter into a tub of cream cheese frosting -- delish

)!
Recommend: YES

Thanks to MomSelect for the opportunity to share Hellmann's
®
Real Food Project with my readers!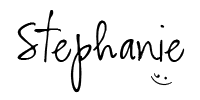 **Disclaimer:
I was entered for a chance to win a Hellmann's® prize package in exchange for this post. No monetary exchange took place.
**
___________________________________
Tags:
recipes
Hellmann's
Real Food Project
Bobby Flay
Iron Chef
Chocolate Mayonnaise Cake
Lori Loughlin