Using a yellow cake mix makes this recipe super simple and turns out rich, beautiful bar cookies!
OATMEAL RASPBERRY BARS
1 (18.25 ounce) package yellow cake mix
2 1/2 cups quick cooking oats
3/4 cup margarine, melted
1 cup raspberry jam (I prefer seedless)
1 tablespoon water
Preheat the oven to 375 degrees F (190 degrees C). Grease a 9x13 inch pan.
In a large bowl, mix together oats, cake mix, and melted margarine so that it makes nice clumps and there is no dry mix left. Press 1/2 of the oats mixture evenly into the bottom the prepared pan. In a separate bowl, mix jam with water, and spread over the crust. Sprinkle the remaining oat mixture evenly over the top.
Bake in the preheated oven for 18 to 23 minutes, or until the top is lightly browned. Cool before cutting into bars.
Recommend: YES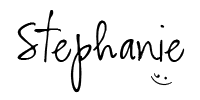 ___________________________________
Tags:
oatmeal raspberry bars
bar cookies
recipes
cookie recipes
raspberry bars