She Walks in Beauty
by Siri Mitchell is the second book CFBA is introducing this week.
Wow.
From the very first paragraph, Siri Mitchell had my full attention. I read
She Walks in Beauty
in two evenings. I could not stop reading it!
Clara Carter is pushed into the social season a year earlier than she expected. Aunt and Father have insisted that she must win only one man's hand, the De Vries heir. No other man will do. No other handsome catch will fix the breach of honor the Carter family has endured.
Clara has difficulty learning all of the rules of the social season. She doesn't understand what her father and Aunt have lost or why love can't play a part in this high-stake game of marriage matching.
It all comes down to money…and secrets.
Will Clara risk true love and true honor to obey her family's wishes?
The historical references to Victorian high society behaviors fascinated me. Behaviors such as super-tight corset lacing with the ensuing health issues and the desire of debutantes to have the proper, "pouty" lip.
I'm not sure we've come all that far since that era!
Siri absolutely enchanted me in
She Walks in Beauty
. I loved Clara and how real she seemed. A young girl, thrust into a world she doesn't want or understand, and yet who has no reason to doubt her upbringing or family's confusing demands. It is what it is…isn't it?
She Walks in Beauty
is the perfect blend of rich, historical detail and glittering jewels in the ballroom. Loved it!
Here's a glimpse into the book:
She Walks in Beauty
Many thanks to Siri, Bethany House, and CFBA for sending me
She Walks in Beauty
to read and review!
Also reviewed on
Amazon
and
Christianbook
.
Recommend: YES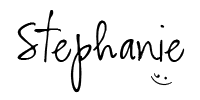 **Disclaimer:
I was given a free product for review purposes only. My reviews are not monetarily compensated and have not been influenced by the sponsor in any way, unless otherwise disclosed. Each review is based on the reactions and opinions of myself and/or family.**
___________________________________
Tags:
Siri Mitchell
She Walks in Beauty
Christian fiction
Bethany House
book reviews
Gilded Age