It only takes an instant for love to strike.
I've read mixed reviews on some of Allison Pittman's other books, so I wasn't sure what to expect when I agreed to read and review her latest work,
The Bridegrooms
.
As the oldest of four sisters, Vada's days seem monotonous, even purposeless, until an unconscious man is brought to her home to be treated by her father "Doc." Mystery surrounds the man, who was struck in the head by a baseball.
From the strange Mr. Triplehorn to Hazel's secret mail-order bride letters to baseball to orchestra instruments to bold acceptance of flirtations by supposedly-taken Vada to silent, poetic Althea, I felt that
The Bridegrooms
was somewhat disjointed, like there were too many storylines going at once that didn't really connect.
Also, the "Cajun" language of Mr. LaFortune drove me crazy. I couldn't imagine how he was supposed to sound, unlike a well-known Southern accent or Molly's Irish brogue. To me, his speech came across as a combo of uneducated and irritating (like Pepe le Pew)!
The cacophony of characters and storylines made it difficult to stay focused. I would read another book by Allison, but
The Bridegrooms
wasn't my favorite.
Many thanks to Blogging for Books by Waterbrook/Multnomah for sending me
The Bridegrooms
to review!
Also reviewed on
Amazon
and
Christianbook
.
Recommend: NOT PARTICULARLY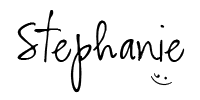 **Disclaimer:
I was given a free product for review purposes only. My reviews are not monetarily compensated and have not been influenced by the sponsor in any way, unless otherwise disclosed. Each review is based on the reactions and opinions of myself and/or family.**
___________________________________
Tags:
Allison Pittman
The Bridegrooms
Christian fiction
book reviews