I've read several of Tricia's books and have enjoyed them all.
Songbird Under A German Moon
was no exception.
Anxious to feel as if she's done her part for the war effort, Betty signs up for the USO and is shipped overseas to sing for the soldiers.
Combat photographer Frank Witt is also sent to post-war Germany, on an unknown assignment.
Betty feels out of place among trained and talented musicians, and Frank doesn't understand the importance of pictures of the singers or the Festspielhaus. When Betty's roommate goes missing, everyone realizes that despite the war's end, safety is not guaranteed.
Although I had my suspicions of the "bad guy," his true story still surprised me when he was revealed. I was also surprised to learn how much Wagner's music played into some of Hitler's strong beliefs. I thought the musical aspect gave an interesting angle to this WWII era book.
Songbird Under A German Moon
was an enjoyable read. Tricia maintained a good balance with history and love and mystery.
If you're a fan of Tricia's books, you'll likely enjoy
Songbird Under A German Moon
. Oh, as a side note, I really loved the cover design!
Thank you,
Tricia
and litFUSE, for sending me a copy of
Songbird Under a German Moon
to read and review!
Also reviewed on
Amazon
and
Christianbook
.
Recommend: YES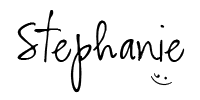 **Disclaimer:
I was given a free product for review purposes only. My reviews are not monetarily compensated and have not been influenced by the sponsor in any way, unless otherwise disclosed. Each review is based on the reactions and opinions of myself and/or family.**
___________________________________
Tags:
Tricia Goyer
Songbird Under a German Moon
Christian fiction
WWII
book reviews
post-war Germany