Thankfully, my children have been very healthy. However, on the few occasions that I thought they might be ill, taking their temperatures was the worst part of it all!
I could never stomach getting a rectal reading, so since both kids were babies, I've had an ear thermometer. The ear thermometer seemed like it should be so simple.
Blah.
As babies, their ear canal is so small, making readings inaccurate. And, then, if you don't position the probe correctly, you continue to get inaccurate results.
Even though I still whipped out the ear thermometer when I thought they were warm, I basically relied on my mama wrist or lips feeling their foreheads if I thought they had a temperature.
When Mama Buzz asked if I'd like to test a
Temporal Artery Thermometer
by Exergen, I couldn't say no.
Wow.
I must say I'm pretty impressed!
Placing the thermometer's probe in the middle of the forehead and taking a 2-second slide over to the hairline is all it takes to use
Exergen's TemporalScanner
.
And while that seems simple, it
does
take a bit of coordination and practice to keep the probe in contact with the skin. (Either that, or my kids have bumpy heads)! ;-)
Breaking skin contact will give inaccurate readings.
I found it easier to take my children's temperatures if they placed their heads as if lying down.
The thermometer works by "capturing the...heat from skin over the temporal artery, which runs across the forehead and is directly connected to the heart via the carotid artery."

After a little practice, I received consistent 98.4-98.6 readings over and over from me, my husband, and kids. I even tested the thermometer on my wrist, just to see if it was really giving a "real" temperature. Yep, my wrist was a much cooler 97.something.

I hope I don't have to use the

Temporal Artery Thermometer

very often. I definitely prefer healthy kids, don't you?! ;-)

BUT... knowing I have the simple-to-use-super-fast-results

Exergen TemporalScanner

in my medicine cabinet, I won't have to rely on my wrist anymore! (The kids will still get my forehead smooches, though)!

Ready to BUY one?

The

Exergen Temporal Artery Thermometer

($30-$50) can be found nationwide at

Walmart

, Walgreens, Costco, Babies R Us, Toys R Us, and Sam's Club or through online retailers like

Amazon.

The Exergen TemporalScanner would make a

fantastic baby shower gift

!

Click

HERE

for a $5 rebate coupon!

GIVEAWAY ALERT!


Want to WIN one?

Exergen has generously agreed to give one of my readers their own Temporal Artery Thermometers!

To enter

, tell me why you want this thermometer.

For additional entries (

must do above to qualify for extra entries!

),
Follow my blog publicly via a feed reader or subscribe by email (must confirm subscription). Comment and let me know! If you're already a follower/subscriber, comment and let me know! (1 entry)

Blog about my giveaway and leave me a link to your post! (1 entry)

Enter my giveaway URL into another blog's giveaway McLinky and send me the link so I can see it! (1 entry)

Snag my blog button (in the far right column) and leave a comment with the link! (1 entry)
Entries accepted until Thursday, March 18, 11:59 PM.
Also reviewed on
Amazon
and
Walmart.com
.
Recommend: YES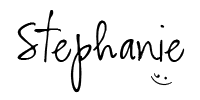 **Disclaimer:
This is a Mama Buzz review. I was given a free product by Exergen for review purposes only. My reviews are not monetarily compensated and have not been influenced by the sponsor in any way, unless otherwise disclosed. Each review is based on the reactions and opinions of myself and/or family.**
___________________________________
Tags:
Exergen
TemporalScanner
fever
digital thermometer
product reviews
thermometer
forehead thermometer