...I've actually had time to dabble in my old hobby! Digital Scrapbooking!
I made a
small book for my daughter of her birth story
, and realized that I haven't even STARTED one for my little guy!
Front cover:
page 1:
page 2:
back cover:
I haven't gotten very far - but, as I was working on the pages, I realized how much I enjoy doing it! I can't wait to finish it! I was even emailed a discount coupon code for an 8x8 book....provided I finish by the end of April. Hm, can I do it?! ;-)
All of my supplies are from free digital kits I've downloaded over the years. I believe for these pages, most things were from
Nicole Young Designs
and
Kristin Aagard Designs
.
You can find so many freebies and tutorials all over the web to get you started! My favorite place to look for layout inspiration is
HERE
.
I started out using Microsoft Digital Image Pro...then graduated to Photoshop Elements...and now use Photoshop CS2. I found an amazing deal on ebay for the software!
I've been so busy trying to keep up with reading the review books that keep coming in the mail, I haven't had much time for cooking. Well, trying NEW recipes to share, I should say! :-)
And, the weather has been teasing us of spring, making me want to do other things besides cooking!
Just wanted you to know I'm still here... but mostly with my nose in a book!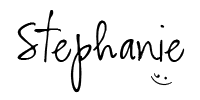 ___________________________________
Tags:
Kristin Aagard
Nicole Young
digital scrapbooking