My mailbox has been bulging with review books lately. I'm having a hard time keeping up!! This week, CFBA is introducing
Heart of Stone
by Jill Marie Landis.
MY THOUGHTS:
My heart couldn't help but go out to "Widow" Laura Foster. How many children, even today, are forced into an unspeakable life? And even though Laura was able to escape, her new life built on deception is continually shadowed by her fear of the truth.
The town parson begins to fall in love with her, increasing Laura's guilt. When two different strangers arrive in town, revealing secrets on both sides of the fence, can Brand or Laura find forgiveness, peace, and love?
It appears that
Heart of Stone
is the first of Jill Marie Landis' "inspirational" novels. Meaning, I don't believe she has authored so-called "Christian" books in the past. This was evidenced in some scenes that I found a little too edgy.
I also found it hard to believe that in the late 1800's, the Reverend's children (however uncontrollable and misbehaved) would have been allowed to call an adult by their first name!
However, the final straw for me: I was thoroughly appalled that
Zondervan
approved a swear word in the book (p. 191)!
Shame on you, Zondervan!!
I thought most of
Heart of Stone
was okay and appreciate Jill, through CFBA, for sending me a copy to review. But, knowing that Zondervan published profanity has made me realize, once again, that finding true God-honoring fiction is becoming almost impossible.
Recommend: NO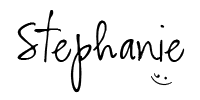 **Disclaimer:
I was given a free product for review purposes only. My reviews are not monetarily compensated and have not been influenced by the sponsor in any way, unless otherwise disclosed. Each review is based on the reactions and opinions of myself and/or family.**
___________________________________
Tags:
Jill Marie Landis
Heart of Stone
Christian fiction
book reviews