This week, CFBA is introducing
Here Burns My Candle
authored by Liz Curtis Higgs and published by WaterBrook Press.
ABOUT THE BOOK
A mother who cannot face her future.

A daughter who cannot escape her past.
Lady Elisabeth Kerr is a keeper of secrets. A Highlander by birth and a Lowlander by marriage, she honors the
auld
ways, even as doubts and fears stir deep within her.
Her husband, Lord Donald, has secrets of his own, well hidden from the household, yet whispered among the town gossips.
His mother, the dowager Lady Marjory, hides gold beneath her floor and guilt inside her heart. Though her two abiding passions are maintaining her place in society and coddling her grown sons, Marjory's many regrets, buried in Greyfriars Churchyard, continue to plague her.
One by one the Kerr family secrets begin to surface, even as bonny Prince Charlie and his rebel army ride into Edinburgh in September 1745, intent on capturing the crown.
A timeless story of love and betrayal, loss and redemption, flickering against the vivid backdrop of eighteenth-century Scotland,
Here Burns My Candle
illumines the dark side of human nature, even as hope, the brightest of tapers, lights the way home.
MY THOUGHTS:
First of all, I have to say that I enjoyed the period setting of
Here Burns My Candle
. The Scottish background gives a slightly different flavor to a typical British regency era novel. My mind was given quite a workout however as Liz Curtis Higgs frequently uses unfamiliar (to me) Scottish terminology, like "ilke" and "mercat" and "cauld." Most words I could figure out in context, but wish I'd discovered the glossary BEFORE I finished the book!
It appears that
Here Burns My Candle
was inspired by the story of Naomi and Ruth. Lady Marjory is the mother-in-law who has left her family, eventually loses everything, and has nowhere left to turn but home. Lady Elisabeth Kerr is the pagan daughter-in-law who begins to follow (not really, in my opinion) the God of her mother-in-law and desires to take care of her husband's mother when all seems lost.
Although I enjoyed the setting – and even the inspiration -- of
Here Burns My Candle
, I was disgusted in the time spent on Lord Donald's extramarital activities. I was equally disappointed in the detail given to Lady Elisabeth's "auld" ways (moon worship).
Although I appreciate WaterBrook and CFBA for sending me a review copy, I'm afraid that
Here Burns My Candle
will not be finding a permanent place on my bookshelf.
Also reviewed on
Amazon
and
Christianbook
.
Recommend: NO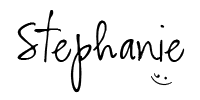 **Disclaimer:
I was given a free product for review purposes only. My reviews are not monetarily compensated and have not been influenced by the sponsor in any way, unless otherwise disclosed. Each review is based on the reactions and opinions of myself and/or family.**
___________________________________
Tags:
Liz Curtis Higgs
Here Burns My Candle
Christian fiction
book reviews