Congratulations to Charity (comment #67) on WINNING the beat-the-winter-blues $65 gift certificate to CSN Stores!
As for me, we are in the midst of a snowstorm. I'm actually keeping my mind off the gray sky and swirling snow by making a batch of
Birthday Buttercream
! My little guy is having another birthday and I'm getting a start on his cake with a FBCT (frozen buttercream transfer).
A what?!
Basically, a big mess. :-)
No, it's a fairly simple way to get any design onto a cake. I'm attempting Buzz and Woody for this birthday...
Want to know how to make one too? Well, I've taken lots of pictures and once the whole cake is decorated (and as long as the FBCT doesn't fall apart), I'll be blogging to show you how!
Congratulations, again, Charity! Have fun shopping! :-)
Recommend: YES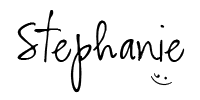 **Disclaimer:
I was given a free product for review purposes only. My reviews are not monetarily compensated and have not been influenced by the sponsor in any way, unless otherwise disclosed. Each review is based on the reactions and opinions of myself and/or family. Post *may* contain affiliate links.**
___________________________________