ABOUT THE BOOK:
Lilly Gray Corbett loves living on Troublesome Creek, but she would much rather play with her best friend than watch her little brother and the twins. Her mama, Copper, is often gone helping to birth babies, and Lilly has to stay home. When Aunt Alice sends a note inviting her to visit in the city, Lilly is excited to go, and Copper reluctantly agrees to let her. Later, when they hear the news that the train crashed, Copper and her husband, John, rush to find out if their daughter is injured . . . or even alive. (
Tyndale
)
MY THOUGHTS:
I really wanted to like
Still House Pond
by
Jan Watson
, but I just couldn't get into it.
Although
Still House Pond
is supposed to be a standalone novel, I felt like I'd tuned into a Walton's episode a half hour too late.
Since I haven't read Jan's
Troublesome Creek
series and that's where many of the characters were first established, I felt a little lost.
I did enjoy Jan's style and the 'Walton's' feel to the book, so I think if I was properly introduced (by reading mama Copper's
stories
), I may be able give Lilly and
Still House Pond
a fresh start.
Also reviewed on
Amazon
and
Christianbook
.
Recommend: YES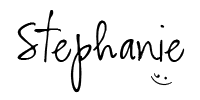 **Disclaimer:
I was sent a review copy from Tyndale for review purposes only. My reviews are not monetarily compensated and have not been influenced by the sponsor in any way, unless otherwise disclosed. Each review is based on the reactions and opinions of myself and/or family. Post *may* contain affiliate links.**
___________________________________