Just take a walk through your local grocery store, and you'll see that all of the holiday baking supplies are prominently displayed.
Well, time to make some hot cocoa, pull up your
stools
, and start jotting down some gotta-make-this-year recipes!
Start with this one! It REALLY is the yummiest, creamiest hot chocolate! The mix fills a large gallon sized bag (approximately 50 servings) and, although we seemed to drink it all the time, it lasted my husband and me months!
GOURMET HOT COCOA MIX
Tammy Maltby from The Christmas Kitchen


4 cups instant nonfat dry milk powder
2 cups sifted confectioners' sugar
2 cups French vanilla powdered nondairy coffee creamer
2 cups powdered chocolate milk mix (store brand works just fine)
1 5-oz (6 serving) package cook-and-serve (not instant) chocolate pudding mix
1/4 cup unsweetened cocoa powder (I ended up using 1/2 cup. Gave it just the right chocolate level I was looking for)
2 cups miniature marshmallows and/or miniature chocolate chips (optional, but yummy)


Boiling water or milk, for serving
Combine all ingredients in a bowl and stir well. For a better blend, mix the dry ingredients in a blender or food processor before adding the marshmallows. Store the mix in an air-tight container. Makes about 12 1/2 cups mix, for 50 servings.
To serve, place 1/4 cup mix (or more) in mug or cup. Add 3/4 cup boiling water or hot milk and stir well.
Once you've done that, check out my other
holiday recipes
!
Recommend: YES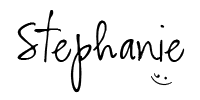 **Disclaimer:
Post *may* contain affiliate links.**
___________________________________