CFBA introduces another title this week:
Head in the Clouds
by Karen Witemeyer.
Adelaide Proctor is a young woman with her head in the clouds, longing for a real-life storybook hero to claim as her own. But when a husband-hunting debacle leaves her humiliated, she interviews for a staid governess position on a central Texas sheep ranch and vows to leave her romantic yearnings behind.
When Gideon Westcott left his privileged life in England to make a name for himself in America's wool industry, he never expected to become a father overnight. And five-year-old Isabella hasn't uttered a word since she lost her mother. The unconventionality of the new governess concerns Gideon--and intrigues him at the same time. But he can't afford distractions. He has a ranch to run, a shearing to oversee, and a suspicious fence-cutting to investigate.
When Isabella's uncle comes to claim the child--and her inheritance--Gideon and Adelaide must work together to protect Isabella from the man's evil schemes. And soon neither can deny their growing attraction. But after so many heartbreaks, will Adelaide be willing to get her head out of the clouds and put her heart on the line? (CFBA)
MY THOUGHTS:
Like Karen's debut novel,
A Tailor-Made Bride
, I really enjoyed the cover of
Head in the Clouds
. Or, should I say the BACK of the cover. ;-) You can see Adelaide's foot and book in the air and she trips off the porch. Certainly portraying a girl with her
head in the clouds
!
Although that's the cover and title, I didn't think Adelaide was really that oblivious! She seemed quite smart and composed, with a cheerful disposition and active imagination - she just had a fairytale vision of Prince Charming - and who doesn't after reading Jane Austen?
I would have enjoyed
Head in the Clouds
better without Jose's part, as Uncle Petchey is enough
nasty scoundrel
in the story for everybody.
Although Gideon and Adelaide play out a fairly obvious prairie-western love story,
Head in the Clouds
was an enjoyable kids' naptime read.
AND FOR YOU, a peek into the book:
Head in the Clouds
Also reviewed on
Amazon
and
Christianbook
.
Thank you to Karen and Bethany House, through CFBA, for sending me a review copy!
Recommend: YES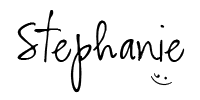 **Disclaimer:
I was given a free product for review purposes only. My reviews are not monetarily compensated and have not been influenced by the sponsor in any way, unless otherwise disclosed. Each review is based on the reactions and opinions of myself and/or family. Post *may* contain affiliate links.**
___________________________________