This week, CFBA is introducing
The Preacher's Bride
by Jody Hedlund.
In 1650s England, a young Puritan maiden is on a mission to save the baby of her newly widowed preacher--whether her assistance is wanted or not. Always ready to help those in need, Elizabeth ignores John's protests of her aid. She's even willing to risk her lone marriage prospect to help the little family. Yet Elizabeth's new role as nanny takes a dangerous turn when John's boldness from the pulpit makes him a target of political and religious leaders. As the preacher's enemies become desperate to silence him, they draw Elizabeth into a deadly web of deception. Finding herself in more danger than she ever bargained for, she's more determined than ever to save the child--and man--she's come to love.
MY THOUGHTS:
I didn't quite know what to think when I first started reading Elizabeth's story. Most parts I liked, some parts I particularly didn't - like too much mentioning of eyes-raking-over-bodices. I read so many books, that a story really has to have something unique to hold my attention.
The time period was also a bit difficult for me to get into. It wasn't
quite
like this (although close!), but I just kept imagining a medieval town with dirty, raggedy villagers and evil villains terrorizing woman and shooting flaming arrows into thatched roofs. Not generally something I enjoy reading.
However, when I finished
The Preacher's Bride
and read the Author's Note, my mind started leaning more towards liking the book. Jody was inspired by the true story of
John Bunyan and his wife, Elizabeth
. While I can't vouch for the historical accuracy, it did change my feelings toward the story.
I would have actually preferred a little more clarification on John and WHY he and his family were persecuted. All I really got was that he was an
unlearned
man, preaching the gospel - seen as illegal in that day and age.
Regardless, I know many men and women have taken a strong stand on what God's Word says and died for their faith (for more or less reasons than being an uneducated preacher). I don't believe there are many today who are truly willing to die for the Lord. Most are much more willing to compromise.
Overall,
The Preacher's Bride
was an interesting look into what 17th century Christians may have suffered to hold true to their beliefs.
AND FOR YOU, a peek into the book:
The Preacher's Bride
Also reviewed on
Amazon
and
Christianbook
.
Thank you to Jody and Bethany House, through CFBA, for sending me a copy to read and review!
Recommend: YES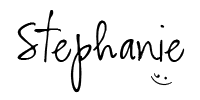 **Disclaimer:
I was given a free product for review purposes only. My reviews are not monetarily compensated and have not been influenced by the sponsor in any way, unless otherwise disclosed. Each review is based on the reactions and opinions of myself and/or family. Post *may* contain affiliate links..**
___________________________________