If any of you have been involved in building an addition or the mess of a remodel, I hope you'll forgive me for my sporadic posts these last few weeks! Hubby is in the midst of an huge, but exciting, mess! The framing is done and the electric and plumbing work is next! It's time to start shopping for
lights
!
CSNLighting
has many beautiful fixtures - from the gorgeous pendant pictured (that would look absolutely lovely over my kitchen island) to sconces to ceiling fans.
I'm not quite sure how I'll decide! ;-)
When the dust settles, stay tuned for some pictures and a great review from another one of
CSN stores
!
Recommend: YES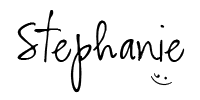 **Disclaimer:
This post is

for review purposes only. My reviews are not monetarily compensated and have not been influenced by the sponsor in any way, unless otherwise disclosed. Each review is based on the reactions and opinions of myself and/or family.**
___________________________________
Tags:
CSNLighting