This week, CFBA is introducing
Maid to Match
written by Deeanne Gist and published by Bethany House.
ABOUT THE BOOK
Falling in love could cost her everything.
From the day she arrived at the Biltmore, Tillie Reese is dazzled, by the riches of the Vanderbilts and by Mack Danvers, a mountain man turned footman. When Tillie is enlisted to help tame Mack's rugged behavior by tutoring him in proper servant etiquette, the resulting sparks threaten Tillie's efforts to be chosen as Edith Vanderbilt's lady's maid, After all, the one rule of the house is
no
romance below stairs.
But the stakes rise even higher when Mack and Tillie become entangled in a cover-up at the town orphanage. They could both lose their jobs, their aspirations...their hearts.
MY THOUGHTS:
I enjoyed the setting. I enjoyed the ritzy Vanderbilt and romantic Biltmore take (how I would love to visit Biltmore someday)! I enjoyed reading that a lady's maid was certainly not glamorous. I enjoyed knowing what went on below-stairs. However, I was disappointed, once again, by an author's edginess in regards to physical contact. For me, the descriptions between Tillie and Mack - and some of the other servants - were just too detailed and unnecessary.
Maid to Match
Recommend: NO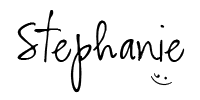 **Disclaimer:
I was given a free product for review purposes only. My reviews are not monetarily compensated and have not been influenced by the sponsor in any way, unless otherwise disclosed. Each review is based on the reactions and opinions of myself and/or family.**
___________________________________
Tags:
Deeanne Gist
Maid to Match
Christian fiction
Vanderbilts
book reviews