It has been said that you are either a baker or a cook. Baking requires sticking to a recipe and precise measurements to get a perfect product. Cooking is much less rigid. You can add more of this or make substitutions or just use a recipe as a base for your own creation!
Honestly, I'm not sure which category describes me best...I'm both. I love baking and have no problem sticking to a recipe when I know it's required. However, I LOVE to experiment and adjust recipes to our own family's tastes and needs.
That being said, here's our (sorta) recipe for tonight's dinner.
Homemade mac & cheese
!! YUMMY! Nothing like it! Since I'm a cook...I really don't have a recipe! A friend asked for it, so this is as close as I could think of as to what I do. :-) If I have fresh onions on hand, I finely dice one as a substitution to the dried (actually, I love to GRATE my onion)!
And, I often double the recipe... and, well, I often do a lot of different things! :-) Here's the base:
Steph's Mac & Cheese

¼ c. flour
1 tbsp. dried minced onion
½ tsp. salt
¼ tsp. pepper
¼ c. margarine
¼ tsp. worcestershire sauce
½ tsp. mustard
¾ to 1 c. chicken stock
1 c. milk
2 c. shredded sharp cheddar cheese (the sharper the better!)
½ box elbow macaroni
Prepare macaroni according to package directions. Drain and set aside.
In a small bowl, mix together flour, onion, salt and pepper. In a saucepan (I use the same pan I cooked the noodles in…saves dishes!!) over low/medium heat, combine margarine, worcestershire sauce, and mustard until margarine is fully melted and lightly bubbling. Add flour mixture and whisk until smooth. Cook about a minute or until mixture begins to bubble. Slowly add chicken stock and milk, whisking to combine flour mixture. Increase heat and whisk continually until mixture begins to boil/thicken. Reduce heat and let simmer for 2 minutes or until thickened.
Add cheese gradually, stirring to melt. Once all cheese is melted, add cooked macaroni to cheese sauce and stir to combine.
Pour mixture into a lightly greased casserole dish. Sprinkle with paprika, if desired.
Bake at 350 degrees for 30-40 minutes, or until top is golden brown and bubbly.
Recommend: YES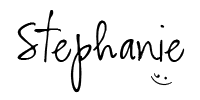 ___________________________________
Tags:
recipes
homemade macaroni and cheese
mac and cheese
macaroni and cheese recipes
cheddar cheese
dinner ideas