Kim Vogel Sawyer
is an author I had not yet read. I've had one of her books,
My Heart Remembers
, circled in my very dog-eared, marked up
CBD fiction catalog
for quite awhile...but, both my birthday and Christmas are far away!
My mom just purchased
Waiting for Summer's Return
and the book that follows,
Where the Heart Leads
. Of course, because my mom is so wonderful, she let me borrow both books!
Set on a Kansas prairie in the 1890's, Summer Steadman is numb with grief after losing her husband and all four children to typhoid. The tight-knit Mennonite community is suspicious of strangers, and Summer can't find work.
Having no family in the East that wants her, Summer is lost and alone. Ready to bury herself alongside her children, widower Peter Ollenburger requests her help.
Peter's son, Thomas, has broken his arm and needs to keep up with his schoolwork. Assuming Summer is a "learned woman," Mr. Ollenburger requests that she teach his son in exchange for room and board in the
shariah
(shack) on his property.
Although Thomas' great-grandmother (
Grossmutter
) lives in the house and Summer resides in a shack away from the house, the community is appalled at the impropriety of a single woman and man in such close contact and warn Peter that they may force him to leave their church.
Summer begins to find peace and joy, Thomas' arm heals, and the community begins to accept Summer when she receives a letter from her mother-in-law requesting her to return East.
Will she go? Will she stay? If she goes, what of the love that seems to finally be blooming in both hearts?
Seeing that I bawled all through chapters 1 through 4, I'd say the story was very well written! ;-) Sawyer's characters were very relatable and tugged at your heart. I could easily picture the "bear of a man" Mr. Ollenburger, and yet also see how kind and teasing he was. I could imagine Summer's deep despair as she mourned the loss of her family.
As with any good book, I could go on and on! But, I can't tell you everything...you'll have to read
Waiting for Summer's Return
yourself! ;-) I am quite anxious to continue the story of young Thomas Ollenburger in
Where the Heart Leads
AND get more of Kim's
books
for birthday or Christmas or just because... :-)
352 pages by
Bethany House
.
Recommend:
YES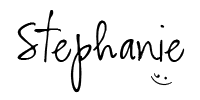 ___________________________________
Tags:
Kim Vogel Sawyer
Waiting for Summer's Return
Christian fiction
Mennonite
book reviews
Kansas prairie
Bethany House Publishers