No longer safe or wanted in Sweden, Elin is determined to find a home for herself and her two younger sisters, Kirsten, and Sofia. The girls embark upon a difficult journey to America, paid for by their uncle in Chicago, or so they think.
Suffering through squalid steerage accomodations aboard ship to an unwelcome greeting by Auntie in Chicago, the girls realize America is not the "heaven" they imagined it to be. Having no money or desire to return to Sweden, the girls find a job with a wealthy, demanding woman to clean her home which is being sold out from under her by her son and daughter-in-law. All the while, the three sisters are hoping and dreaming for a home... a real home.
Lynn Austin's descriptions of Ellis Island in the late 1800's were amazing to me. I guess I naively thought that immigrants had a pretty easy time entering America. Austin tells of confused detainees and dirty dormitories...and the insufferable language barrier!
Until We Reach Home
was well-written and an easy, enjoyable read. However, the book ended somewhat unsatisfactorily for me! I'm hoping Lynn Austin will continue the stories of Elin, Kirsten, and Sofia! I believe another book could be written... pretty please?!
Recommend: YES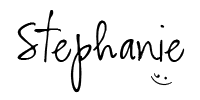 ___________________________________
Tags:
Lynn Austin
Until We Reach Home
Christian fiction
Bethany House
book reviews
Ellis Island
Swedish immigrants