Skeeter and the Mystery of the Lost Mosquito Treasure
is part of Max Lucado's Hermie and Friends series.
Surprisingly, my 2 ½ year old sat and watched the entire movie with me. I did not think it would hold her attention, but she seemed to enjoy it. Obviously, at 2 ½, I'm sure she did not understand the main lesson – uniqueness.
Skeeter, a mosquito with a crooked stinger, has always felt badly that his stinger gives him a bad sense of direction and gets him lost. While Skeeter has a crooked stinger, his brother has a perfectly straight one and has been on all kinds of exciting adventures. Skeeter has always believed that his dad liked his brother better… Skeeter's brother, Sinclair M. Skeeto, arrives in the garden to the awe and adoration of all the other insects. Sinclair is on a treasure hunt…and needs help! Much to Sinclair's dismay, the only one who can help him is Skeeter.
Working together, the two brothers realize that God made each of them special…and that their dad loved each of them for his own uniqueness.
My only real complaint of the DVD is trivial to most, I'm sure. John O'Hurley, who I cannot stand, is the voice of Sinclair M. Skeeto. Drove me crazy and I wished to hurry through the story! However, Tim Conway fits his "Hermie" character quite perfectly. The DVD also contains bonus features, like a trivia game, silly nursery rhyme song, and a look into how sound gets into a movie.
In a day and age where appropriate television is hard, if not impossible at times, to find,
Skeeter and the Mystery of the Lost Mosquito Treasure
is fairly safe. Our family is quite strict with what we allow ourselves to watch. Being a "Christian" based movie does not always mean that it is appropriate, either. I am not sure that the voice actors are "Christians" and it always bothers me when they are cast in such movies. Each family must use discernment in their viewing habits – whether for the child or adult!
60 minute DVD by
Thomas Nelson Publishers
.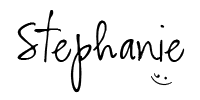 ___________________________________
Tags:
Max Lucado
Hermie and Friends
Hermie
Thomas Nelson
book reviews
Tim Conway
John O'Hurley