Gunshot, believing she is dying, and determined to free her father from prison, Anne, only a lady's maid, accepts a ridiculous marriage proposal from Ruel Chouteau, Lord Blackthorne, heir to his family's duchy. Ruel, knowing that Anne is a talented lace maker and holds the key to his plans of a lace dynasty, does everything is his power to make Anne well. Anne does recover from her wounds and is ashamed that she took matters into her own hands.
Ruel and Anne play the part of a happy couple in love...in the public eye of London's aristocracy. Behind closed doors, however, quite the opposite is true. Both keep up with the charade in order to accomplish their own plans.
Like many books with arranged marriages, or marriages of convenience, the reader can almost guess what will happen. Don't like each other at the beginning...adore each other at the end. However, the journey to love in this book was quite enjoyable. Catherine Palmer wove an exciting story that was hard to put down.
The Bachelor's Bargain
is book #2 in Palmer's "Miss Pickworth" series. Although some characters from the first book,
The Affectionate Adversary
, are mentioned, one can read them independently from each other and not miss a thing! Actually, I thought
The Bachelor's Bargain
was a much better read than the first book.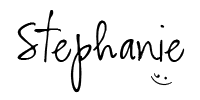 ___________________________________
Tags:
Catherine Palmer
The Bachelor's Bargain
Christian fiction
Tyndale House
book reviews
Miss Pickworth series