A couple of weeks ago, a friend of mine shared her
French Bread
recipe with me.
I loved it so much, I've already made it 3 times...and can't wait to make another batch! I've used all-purpose flour twice and bread flour once.
Both ways achieve perfect results.
If I was going to serve the bread alongside spaghetti or chili, I'd likely use
all-purpose flour which provides a slightly softer crust and texture.
If I'm planning meatball subs or make-your-own sub night, I'd use bread flour.
Bread flour gives a crunchier crust and chewier bread texture
, resulting in a roll that would hold up better loaded with meat and cheese.
But, either way, your family will be impressed when you pull these golden loaves out of the oven! So dust off that bread machine and let's get started!
EM'S FRENCH BREAD
(for 2-lbs dough - 4 loaves, about the length of a cookie sheet)

1-2/3 cup water (80 degrees)
1-1/2 teaspoons salt
1 tablespoon oil (I use canola)
2-1/2 teaspoons sugar
5 cups bread flour (all-purpose will work too)
1 tablespoon active dry yeast

Place into bread machine according to manufacturer's instructions. Choose dough cycle.

When cycle is complete, turn dough onto work surface (I lightly spray some wax paper with cooking spray). Divide dough into 4 equal sections (you don't have to shape into balls...I just did for the picture):
Roll (or press) into rectangles (15x8). (I spray a cookie sheet and press my dough into shape there. Helps me keep a 'rectangle' visual and saves the mess on my countertop)!

Roll up dough, keeping seam side down. Press and seal ends:
Place on greased cookie sheets (or baking stone), lightly sprinkled with cornmeal. To impress your friends, make three slashes in the dough with a sharp knife.
*At this point, you can flash-freeze your loaves (keep on greased cookie sheet and place in freezer. Once frozen, place in freezer bags). Just take out a frozen loaf and allow a few hours for the dough to thaw and rise. Then, bake!*
Cover and let rise in a warm, draft-free place for about an hour or until doubled. Brush loaves with an egg wash (one egg, beaten with 1 tablespoon of water).

Bake in a 375 degree oven for 25-30 minutes or until golden brown and loaf sounds hollow when tapped.
Slice. Slather with butter. Eat. Sigh. Be happy that the recipe makes more than 1 loaf. ;-)
Thanks, Em!
DELISH.
Recommend: YES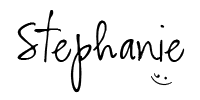 **Disclaimer:
Each review is based on the reactions and opinions of myself and/or family. Post *may* contain affiliate links.**
___________________________________