Cindy Woodsmall's very first novel,
When the Heart Cries
, is a success!
Cindy
wrote a book that kept me reading until midnight, which is a highly unusual occurrence for the mama of two young toddlers!
When the Heart Cries
tells the story of young Hannah Lapp, an Old Order Amish girl who accepts the proposal of Mennonite Paul Waddell. Because of their conflicting traditions, the engagement is kept secret with Paul planning to work at the family farm to win Hannah's family's acceptance of him and their future marriage.
However, before any of these plans have a chance to take place, Hannah suffers the unthinkable and must endure, not only her own personal pain and guilt, but also all of the guilt and restrictions of her strict Amish father and community.
Like Beverly Lewis'
The Secret
,
When The Heart Cries
is written in a more contemporary setting. However, the modern backdrop didn't seem as obvious to me; so despite my dislike of more contemporary settings, I enjoyed the entire book.
I could not put the book down. I had to keep turning the pages, feeling deeply for the characters, and hoping for a good ending.
If you decide to read this book, be sure to have books 2 and 3 on hand as well! When you finish
When the Heart Cries
, you won't want to be waiting around for book 2,
When the Morning Comes
, to arrive at your door!
In fact, it took quite a bit of willpower for me to write this review instead of first grabbing
When the Morning Comes
! :-)
Congratulations to
Cindy
on her first novel, which is a wonderful read. If the other two books in the
Sisters of the Quilt
series,
When the Morning Comes
and
When the Soul Mends
are as good as
book one
and you enjoy the Amish genre, you won't be disappointed in this new author!!
Recommend: YES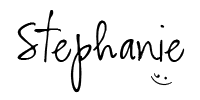 ___________________________________
Tags:
Cindy Woodsmall
When the Heart Cries
Christian fiction
Amish fiction
book reviews
Old Order Amish
Sisters of the Quilt
Waterbrook Press
Random House