There is something about men and pies...they love them. My husband requests pie for his birthday "cake" every year. I believe he would rather I make pie than any other dessert.
Unfortunately for him, I don't make pie every day...or every week...or every month for that matter! He's probably pretty lucky if he gets a pie 3-4 times a year! Poor guy. :-)
I must say, though, that I was taught to make pie crust by one of the best pie makers I know: my grandma! I have dutifully blended the shortening and flour and water and rolled the ball of dough by hand for many, many years. I finally succumbed to store-bought pastry dough one Thanksgiving when I was pregnant and just didn't want to go through all the work of rolling dough (I didn't make sugar cookies for Christmas that year, either)!
I'm ashamed to admit, that my last several pies were also cheats, using the store-bought stuff.
Hey, my husband didn't care... so, why should I?! :-)
I excuse me by telling myself, somewhat haughtily, that at least I *do* know how to make *real* pie crust, if I have to. :-)
So, whichever method you decide to use... try this filling for your next pie! ;-)

MIXED BERRY STREUSEL PIE

pastry for a 1-crust pie
1 can cherry pie filling
1 pkg (16 oz) frozen mixed berry blend, thawed and drained

Place rolled pie dough into pie pan and flute or crimp edges. Combine pie filling and berries and pour into crust.

Streusel topping:
1/3 c. butter
1/3 c. brown sugar
3/4 c. flour

Combine streusel ingredients and sprinkle over berry mixture.

Bake pie at 400 degrees for about 40 minutes. If pie edges brown too quickly before bottom crust is done, cover with aluminum foil.

Serve with vanilla ice cream or cool whip...yum!

*Hey, forget the crust!! Make this into a cobbler or crisp...! Just as yummy that way too!*

Be sure to check out Melissa's Pear Pie recipe! We recently moved and have a pear tree in our new yard that we were told yields lots of fruit!! I can't wait to try this pie out!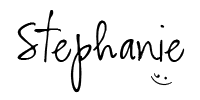 ___________________________________

Tags: berry pie streusel pie berry cobbler cherry pie filling recipes pie recipes pie dough