I'm always looking for a new way to use up my leftover Thanksgiving and Christmas turkey, aren't you? I found this
Turkey Crescent Wreath
over on
Bethany's blog
and decided to give it a try.
Don't let the simple ingredients fool you - this recipe is fantastic! You could also easily substitute
leftover chicken
, as well!
(If you're a fan of
Faith's Chicken Casserole
, you'll LOVE these!)
You will need a tube of crescent rolls. Begin by unrolling the crescent dough and arranging a circle on a round baking sheet or stone, like this:
Combine
2 cups of shredded turkey or chicken
,
1 8-oz package of softened cream cheese
,
1/2 teaspoon of seasoned salt
, and
1 teaspoon of dried minced onion
.
Using a spoon or small cookie scoop, divide meat mixture evenly and place on large ends of crescent dough:
Wrap small end of dough over meat mixture and press to seal:
Bake in a preheated 375 degree oven until golden brown, about 20 minutes.
Yep, that's it! Now, eat and enjoy! Yum, yum!
TURKEY CRESCENT WREATH
1 tube refrigerated crescent rolls
2 cups shredded cooked turkey or chicken
1 (8 oz) package cream cheese, softened
1/2 teaspoon seasoned salt
1 teaspoon dried minced onion
Arrange crescent dough in a circle, with large ends overlapping, on a round baking sheet. Combine turkey, cream cheese, seasoned salt, and onion. Place meat mixture evenly on dough. Wrap meat with small ends of crescent dough. Bake at 375 degrees until golden brown, about 20 minutes.
Recommend: YES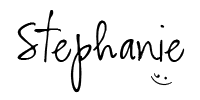 ___________________________________