Unfortunately for my family, these little morsels won't be on their cookie platters this year.
I think the reason is perfectly understandable.
I can't stop eating them...and they'll be gone by tomorrow. ;-)
So, here's the recipe so they can make their own batch!
CHOCOLATE TRUFFLE COOKIES

1-1/4 cups butter or margarine, softened (I used 1/2 cup margarine and 3/4 cup shortening)
2-1/4 cups confectioners' sugar
1/3 cup baking cocoa
1/4 cup sour cream
1 tablespoon vanilla extract
2-1/4 cups flour
2 cups (12 oz) semisweet chocolate chips
1/4 cup chocolate sprinkles
In a large mixing bowl, cream butter, sugar, and cocoa until light and fluffy. Beat in sour cream and vanilla. Add flour; mix well. Stir in chocolate chips. Refrigerate for 1 hour. Shape into 1-inch balls; dip tops in chocolate sprinkles. Place, sprinkled side up, 2 inches apart on ungreased baking sheets. Bake at 325 degrees for 10 minutes or until set. Cool for 5 minutes before removing to wire racks to cool completely. Yield: about 5-1/2 dozen.
Recommend: YES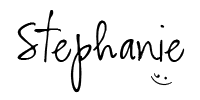 ___________________________________