Lori Wick weaves a tender story about a family's grief and a woman's journey to love in
Sophie's Heart
. Sophia has recently left Czechoslovakia and her beloved grandmother to make a new and better life in the United States. After several jobs make her realize that America is not all she imagined it to be, Sophie is given the opportunity to become the housekeeper for Alec, recently widowed, and his three children.
Although Sophie's appearance into their lives is not all that welcome, Sophie's quiet ways begin to help the children come to terms with the loss of their mother. And, somewhat predictably, Sophie also touches Alec's sorrowful heart. Despite misunderstandings, each member is able to heal and come together as a new family.
Sophie's Heart
is, by far, my favorite book that Lori Wick has authored. The characters are sweet and realistic. Lori knows how to make a reader feel as if she knows the characters in real life. Even though I have read this book numerous times, I still laugh and cry in the same places! I have always been a little disappointed in the ending, however. I've almost wished for a sequel to see what happens to the family.
Overall, I highly recommend this book.
432 pages by
Harvest House Publishers
.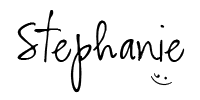 ___________________________________
Tags:
Lori Wick
Sophie's Heart
Christian fiction
Harvest House Publishers
book reviews
technorati code: hna8kyq3bm